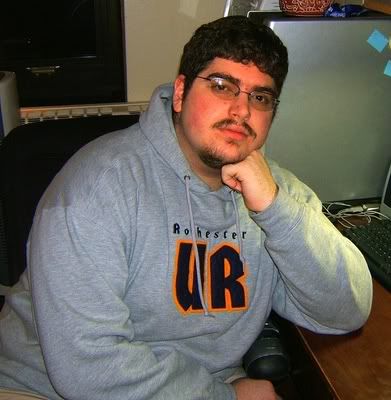 Penname:
bibliophile19 [Contact - ]
Real name:
Joseph
Member Since:
2005.07.25
Last Login:
2008.01.27
Website:
http://bibliophics.greatestjournal.com/
Bio:
i\'m an Psych Major at the University of Rochester, Class of \'09. I fell in love with the Harry Potter books back when I was 13 and only discovered the fanfiction universe last semester because of an assignment from class. Now I\'m writing to sharpen my skills and to expand on this wonderful character and universe that JKR has created!
Beta-reader:
No
Membership status:
Member
---
Instant Message:
[&nbsp&nbsp&nbsp
jewelersbounty
&nbsp&nbsp&nbsp|&nbsp&nbsp&nbsp
None&nbsp&nbsp&nbsp|&nbsp&nbsp&nbsp
None&nbsp&nbsp&nbsp|&nbsp&nbsp&nbsp
None&nbsp&nbsp&nbsp]
---
Communication:
[&nbsp&nbsp&nbsp
bibliophile20
&nbsp&nbsp&nbsp|&nbsp&nbsp&nbsp
None&nbsp&nbsp&nbsp|&nbsp&nbsp&nbsp
None&nbsp&nbsp&nbsp]
---
Creative:
[&nbsp&nbsp&nbsp
&nbsp&nbsp&nbsp|&nbsp&nbsp&nbsp
None&nbsp&nbsp&nbsp|&nbsp&nbsp&nbsp
None&nbsp&nbsp&nbsp]
---
---