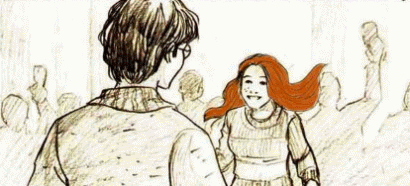 Penname:
Spellcaster [Contact - ]
Real name:
Ken
Member Since:
2005.07.31
Last Login:
2013.07.07
Website:
www.aparitionpoint.com
Bio:
I am a 33 year old married father of two little witches who spends his days sitting behind a computer designing high speed telecommunications networks. (YAWN!) I love to read and spend as much time doing it as I can. I believe I am addicted to H/G FF. LOL
Harry Potter is my secret guilty pleasure in life (I was there at midnight for the last two books). I am a devoted Orange Crusher and follow most Cannon ships, though I will venture into a select few other parrings as well (NO SLASH THOUGH!).
I have recently rediscovered the joy of creative writing having been away from it for over 13 years. I find it relaxes me to let my mind wander after a stressful day at work. So please bear with me as I remember how to ride this particular bike. Hopefully I won\'t fall off too much.
My Banner was created for me by the wonderful and amazing LadyTory using Marta\'s artwork, Check out LadyTory\'s FF\'s here at SIYE and Marta\'s artwork at www.artdungeon.net.
Thanks for stopping in.
Beta-reader:
No
Membership status:
Member
---
Instant Message:
[&nbsp&nbsp&nbsp
None&nbsp&nbsp&nbsp|&nbsp&nbsp&nbsp
None&nbsp&nbsp&nbsp|&nbsp&nbsp&nbsp
None&nbsp&nbsp&nbsp|&nbsp&nbsp&nbsp
kjmellies@prodigy.net
&nbsp&nbsp&nbsp]
---
Communication:
[&nbsp&nbsp&nbsp
phoenixankaa
&nbsp&nbsp&nbsp|&nbsp&nbsp&nbsp
None&nbsp&nbsp&nbsp|&nbsp&nbsp&nbsp
None&nbsp&nbsp&nbsp]
---
Creative:
[&nbsp&nbsp&nbsp
None&nbsp&nbsp&nbsp|&nbsp&nbsp&nbsp
None&nbsp&nbsp&nbsp|&nbsp&nbsp&nbsp
None&nbsp&nbsp&nbsp]
---
---